Colorado Lightning Storm caught on webcam
Colorado has some pretty good lightning storms, and while the webcam is looking down at the
growing grass,
it caught some decent flashes the night of July 10th, 2006 - one is shown below.
This storm was mostly lightning/thunder with very little rain - notice the driveway isn't totally wet.
You can also watching a
lightning storm video
that shows over a dozen flashes that lit up the grass.
Even with the windows closed, I woke up to the sound of thunder just after Midnight on August 24th, 2007.
A few (really bright) pictures below ... and here's some video from that one!
That SAME night, Jeff Neima shot this picture less than 10 miles from the WGG webcam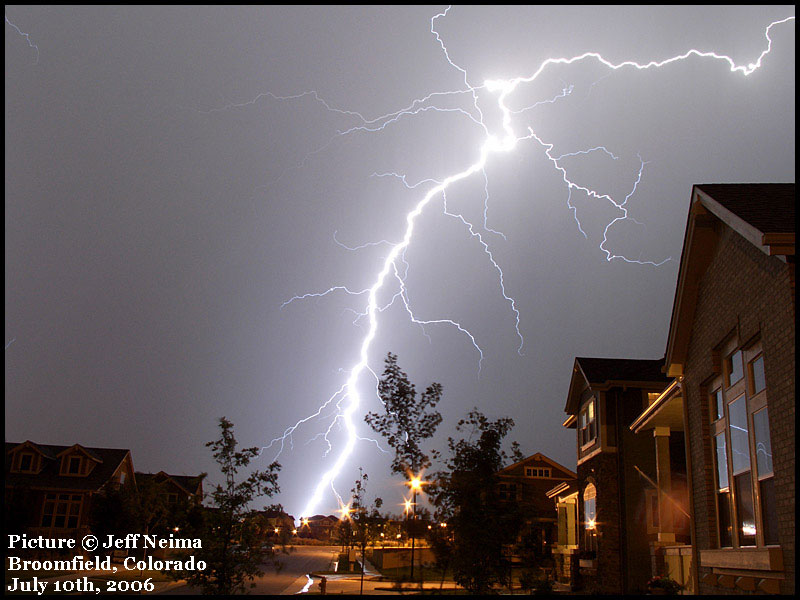 Grass is pretty darn dark at 21:42:27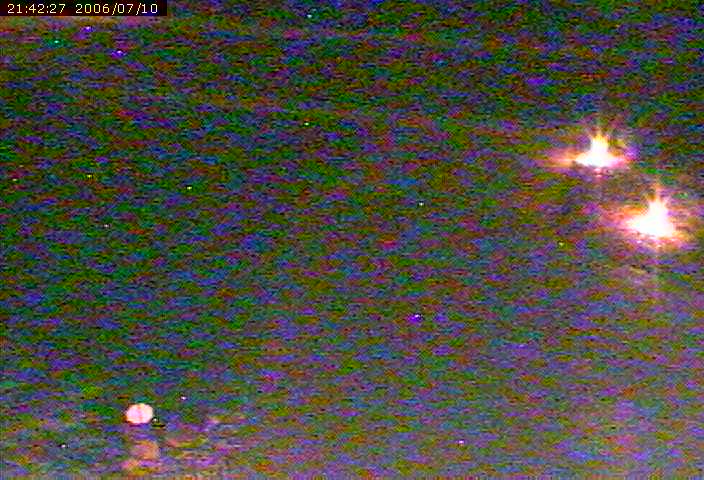 Lit up like daytime at 21:42:32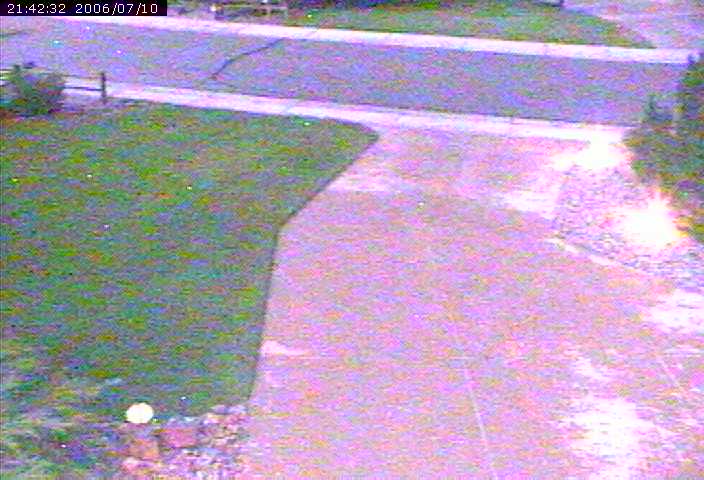 Grass is back to being dark at 21:42:38
---
Here's another storm on August 24th, 2007 - "normal" dark view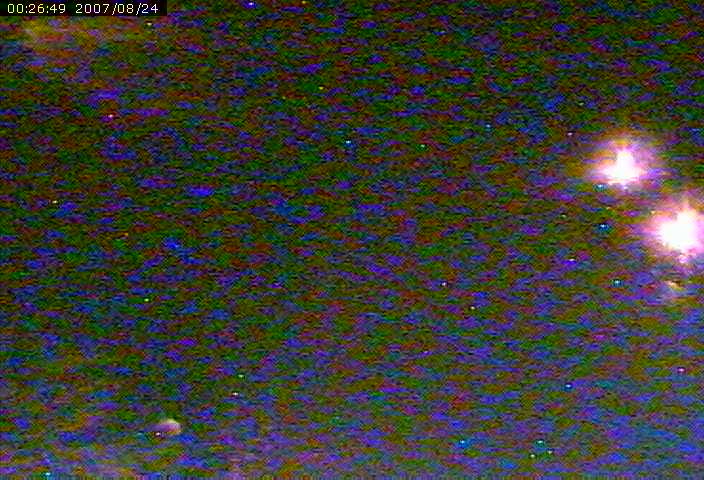 3 Second later - this one woke me up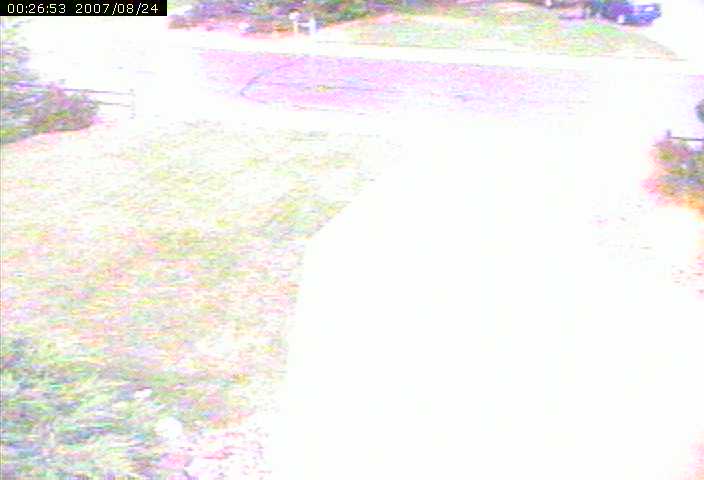 This bolt wasn't as close, but looks like daytime as rain/hail came down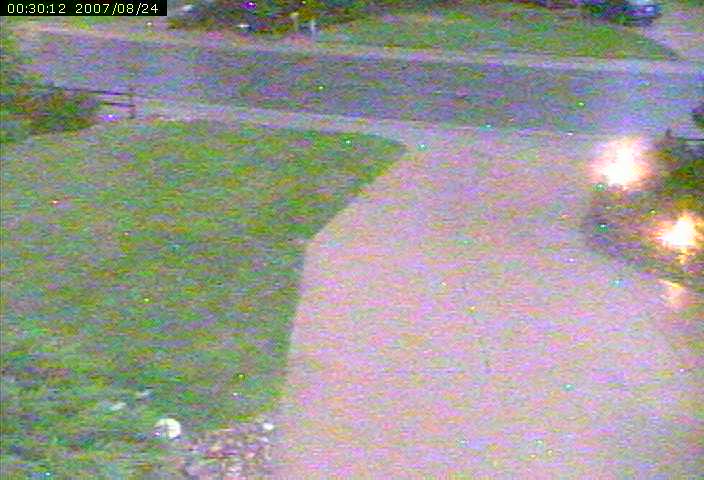 Another darn close one - D'OH!