Boulder Ignite 35
was held on Thursday, May 17th, 2018 to yet another sellout crowd of 900+ people.
It was an honor to be picked as a speaker & fun. The format is 20 slides,
auto-advancing every 15 seconds.
The main "problem" I had was the audience actually laughed (a lot!) at most of my jokes ... so I ended up having to skip at least 9 of my one-liners. Maybe a good thing the organizers didn't allow me to walk on stage with a running lawn mower! ;-)
Here's my originally prepared presentation.
It was a GREAT group of speakers and it was a BLAST going through the process of preparing for the big night - they all totally rocked it, plus their talks were a lot more insightful and inspirational than mine! Scroll down to see pictures of all of the speakers and here are the videos of everyone.
The audience was a LOT louder in real-life than was picked up by the close-in microphone
Here's my slide deck running one every 4 seconds, rather than 15 as presented
Use the controls to play, step, pause, slow-down, and/or speed-up the animation.
| | | | | |
| --- | --- | --- | --- | --- |
| | | Frame Rate | | ... loading images ... |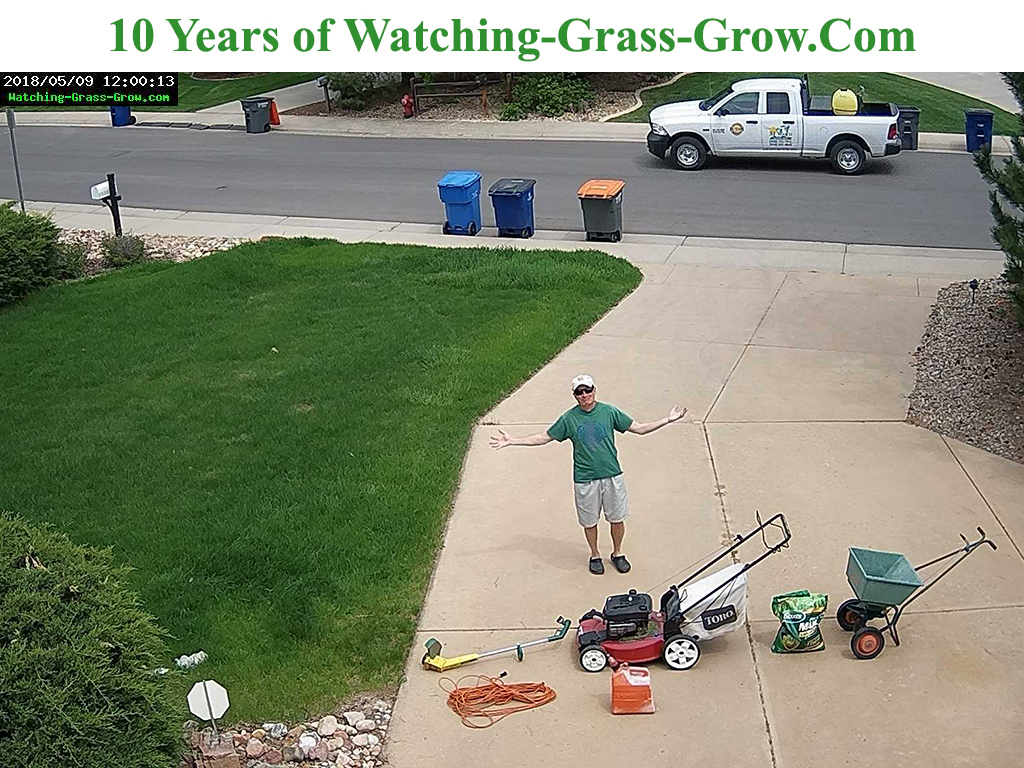 Some misc. pictures as the evening progressed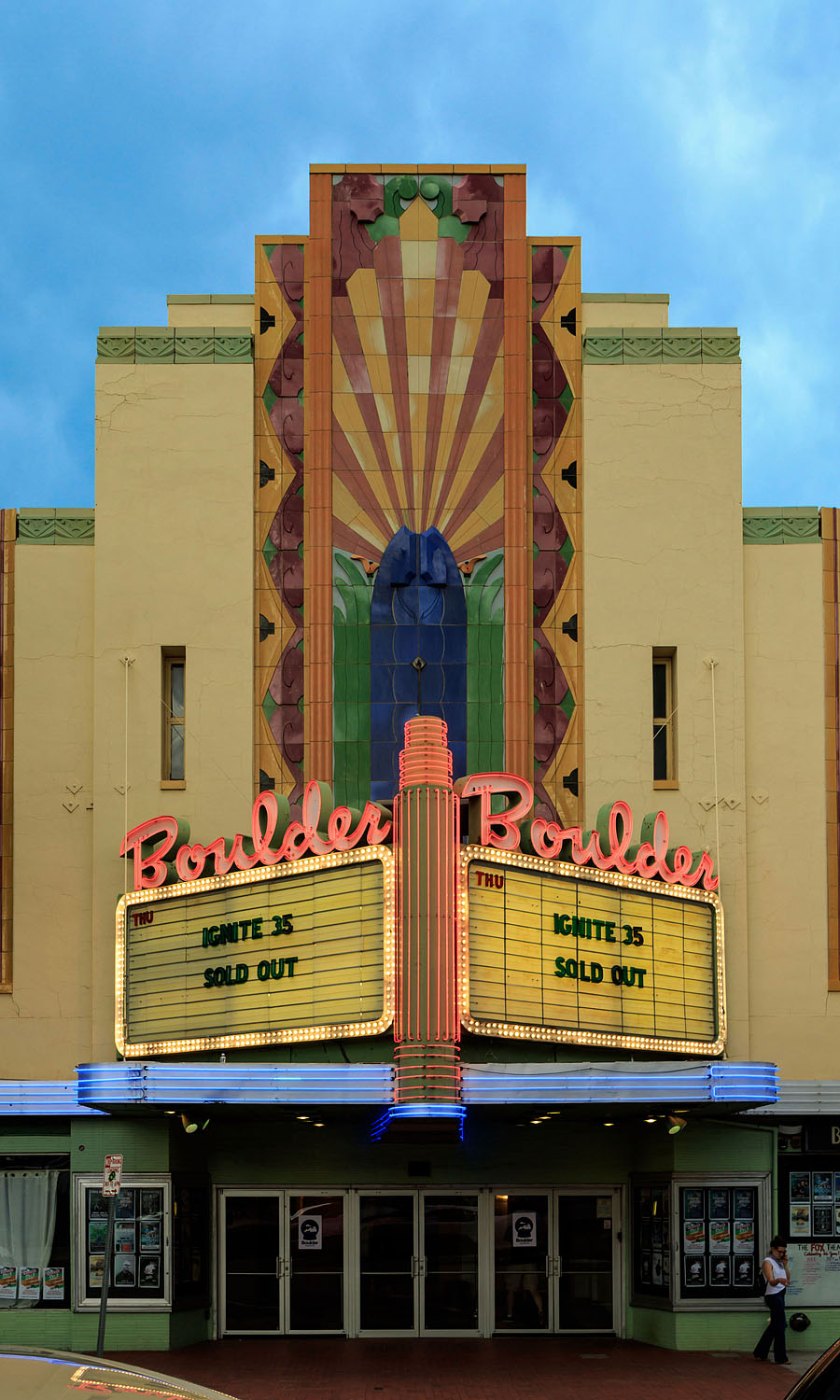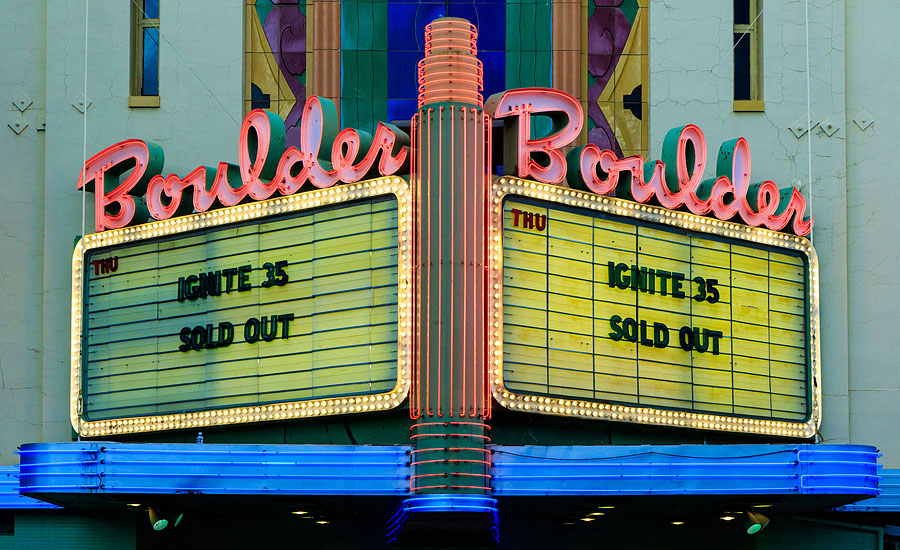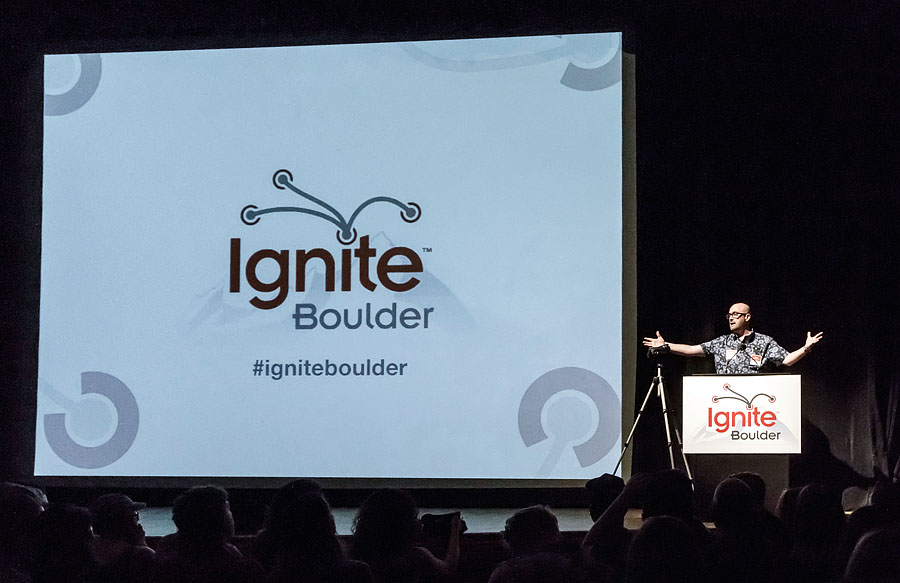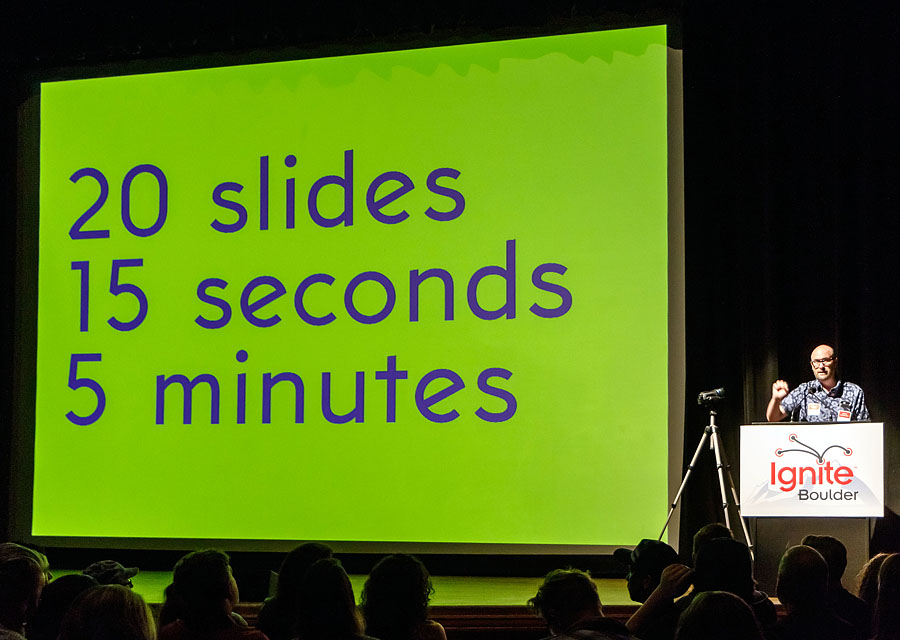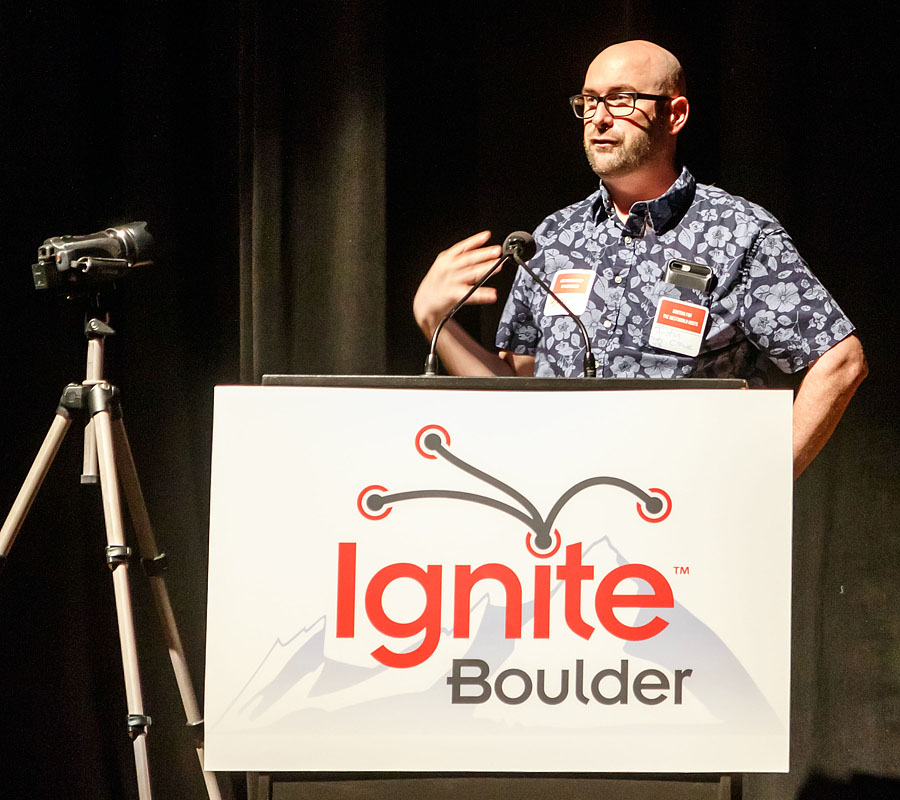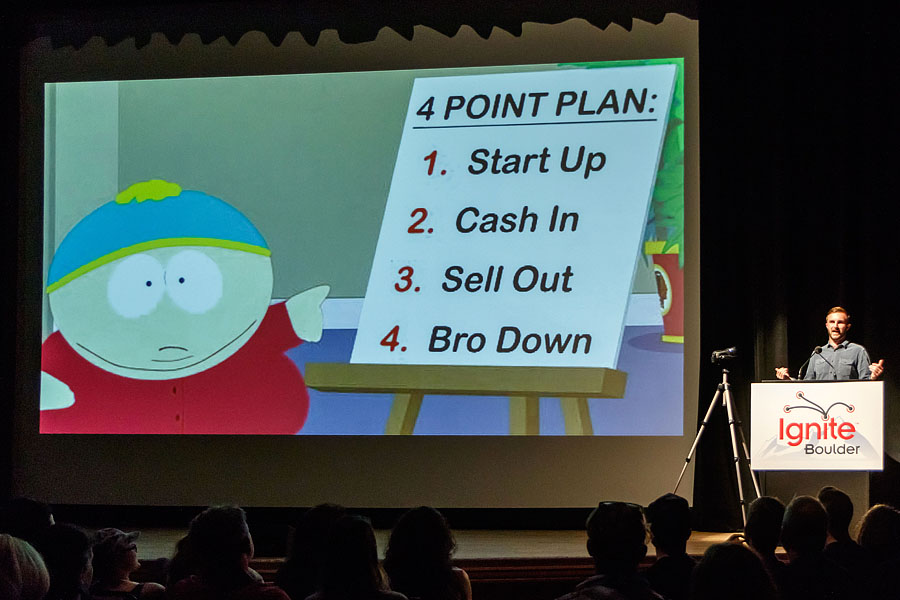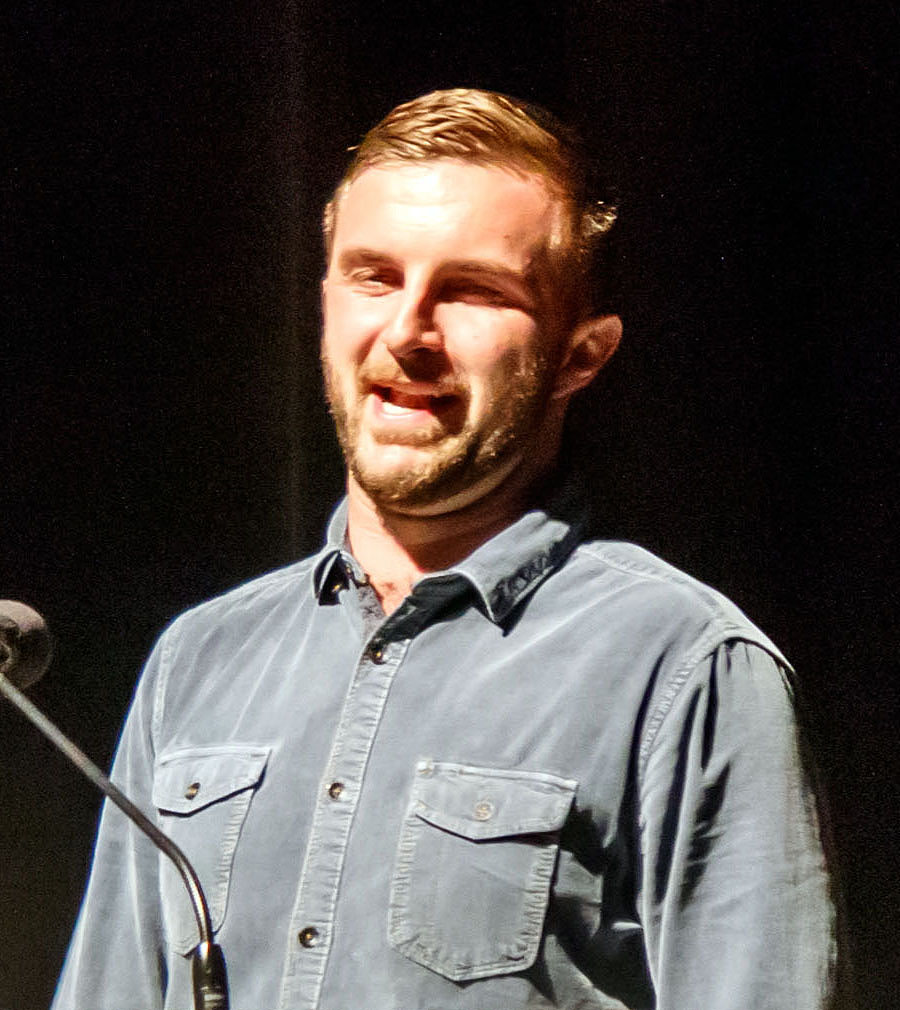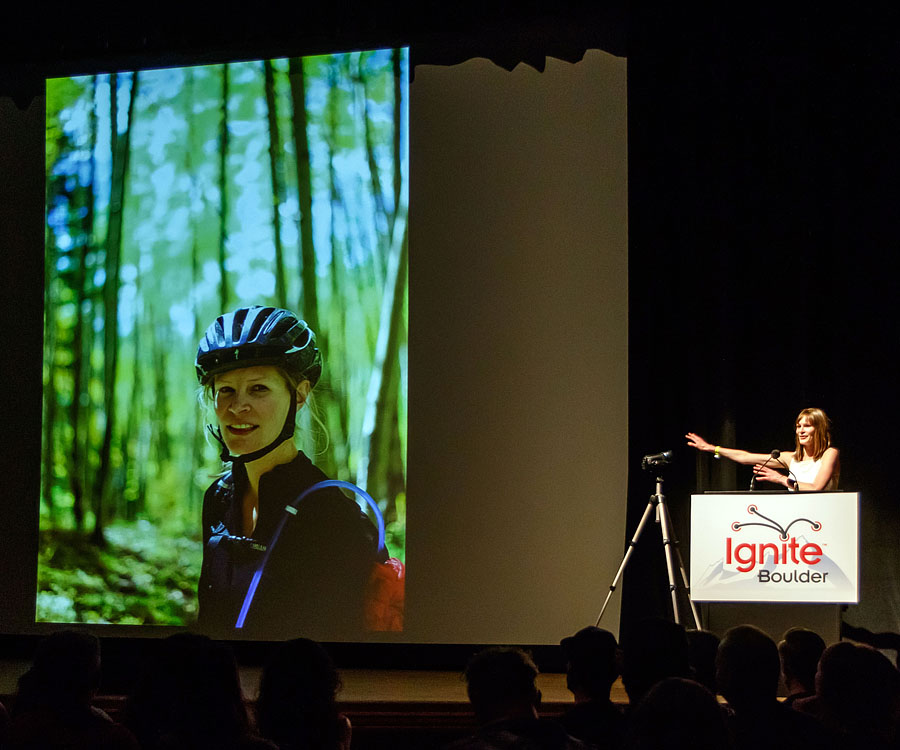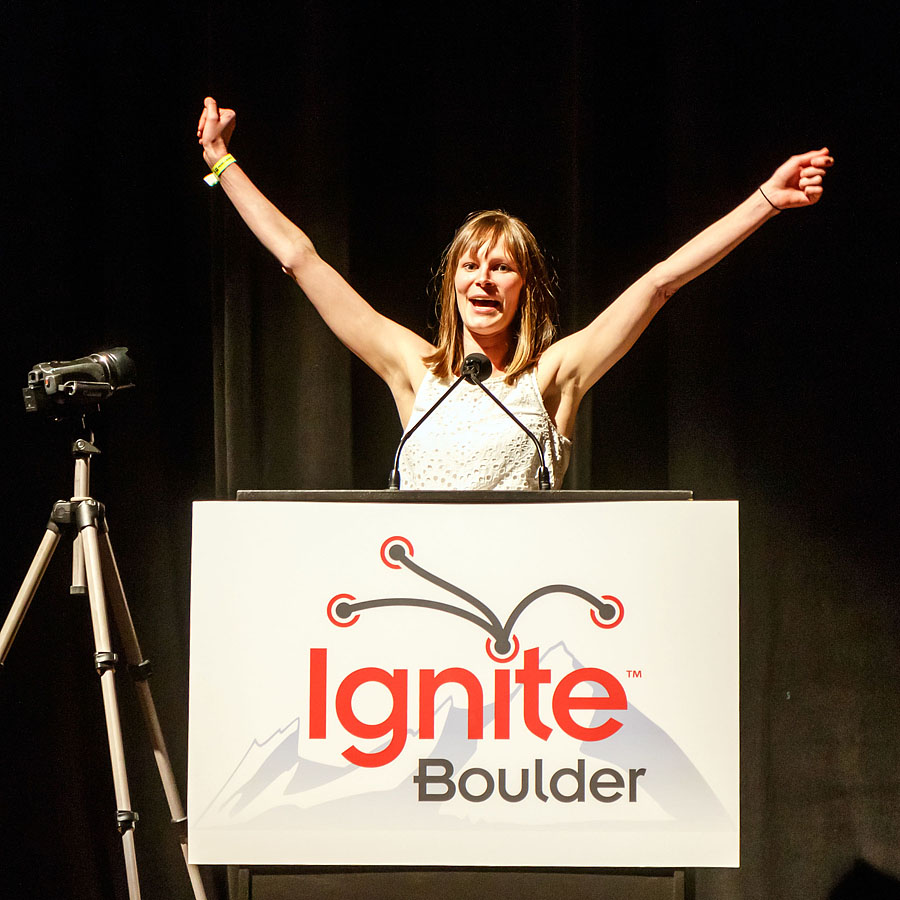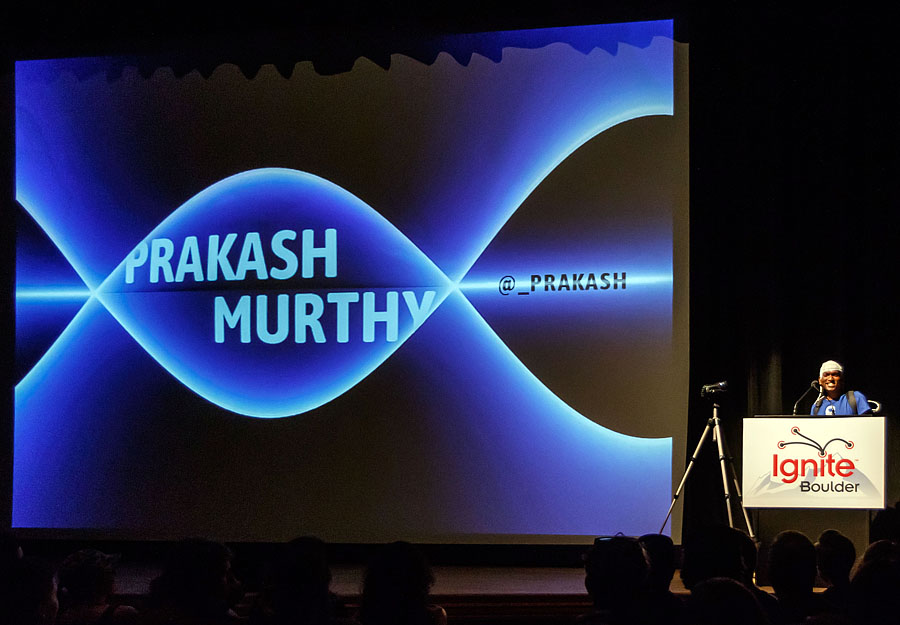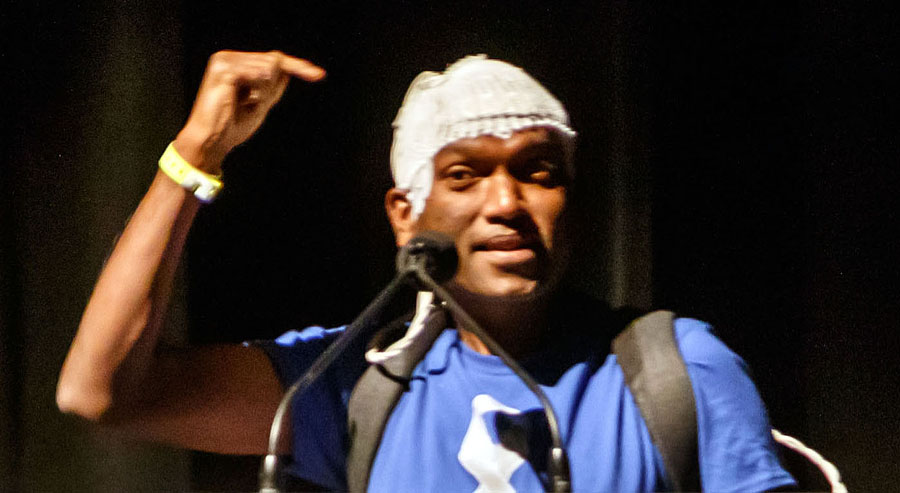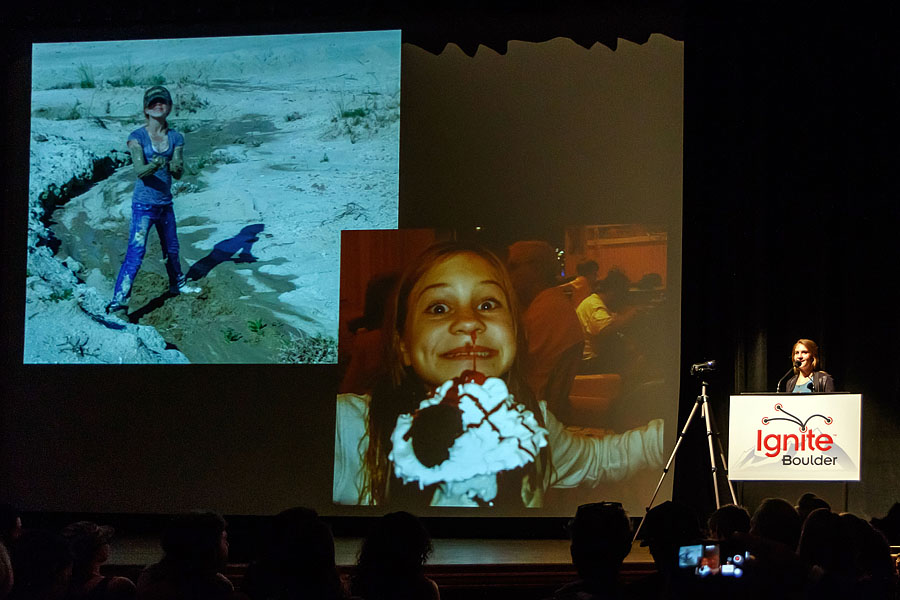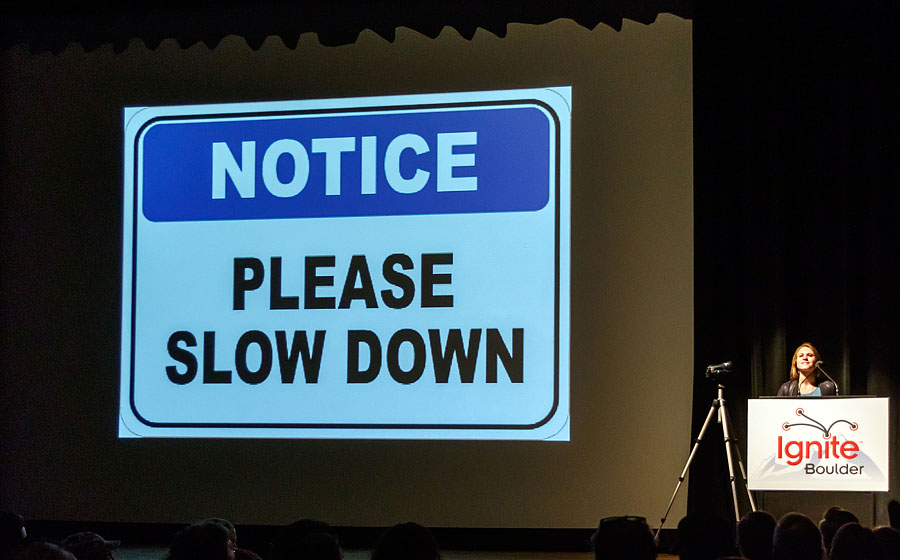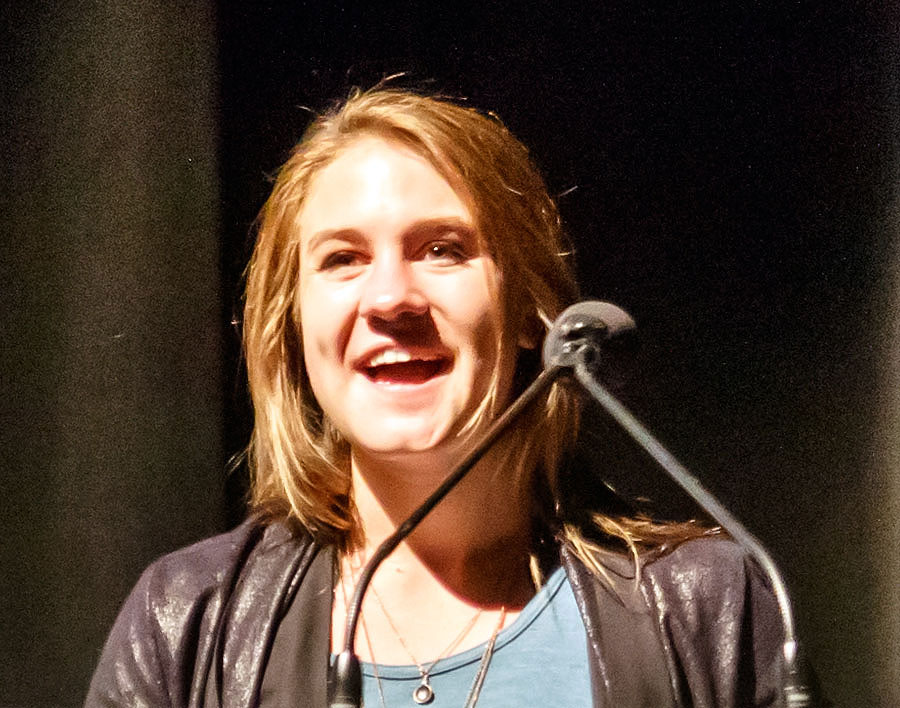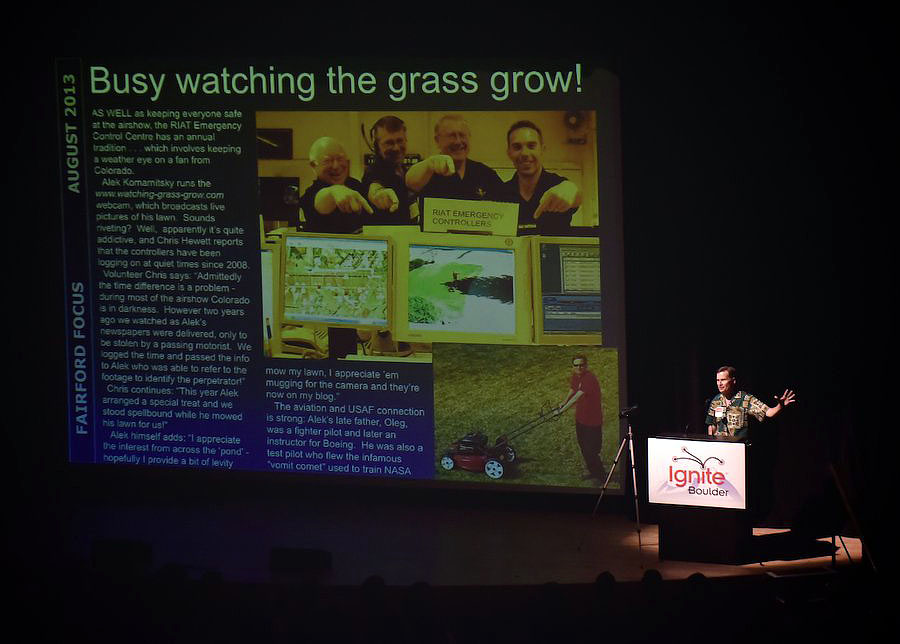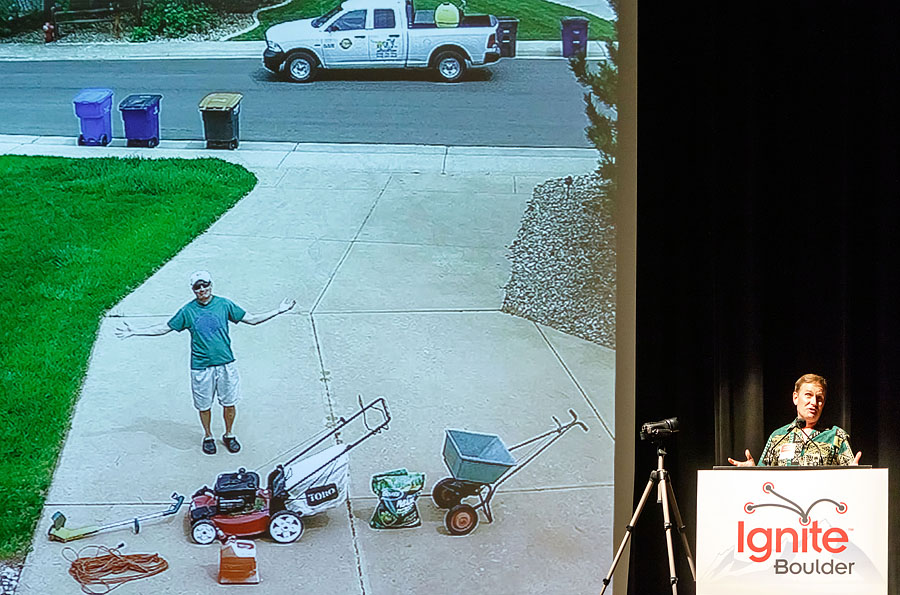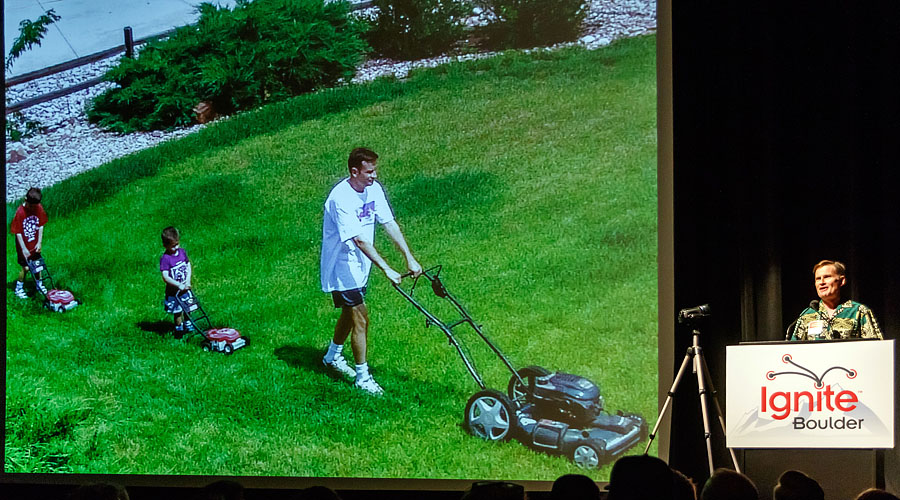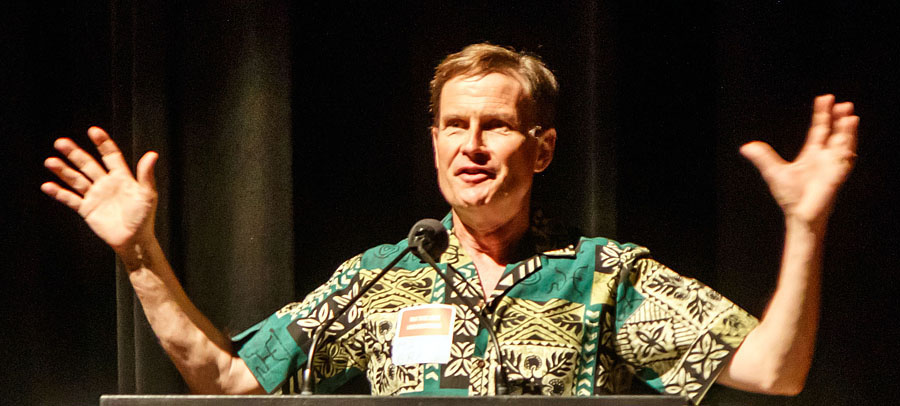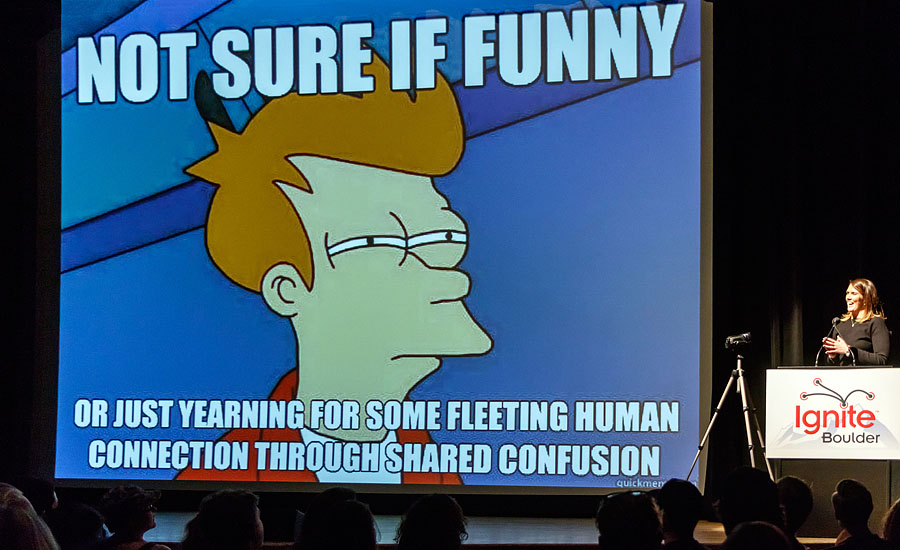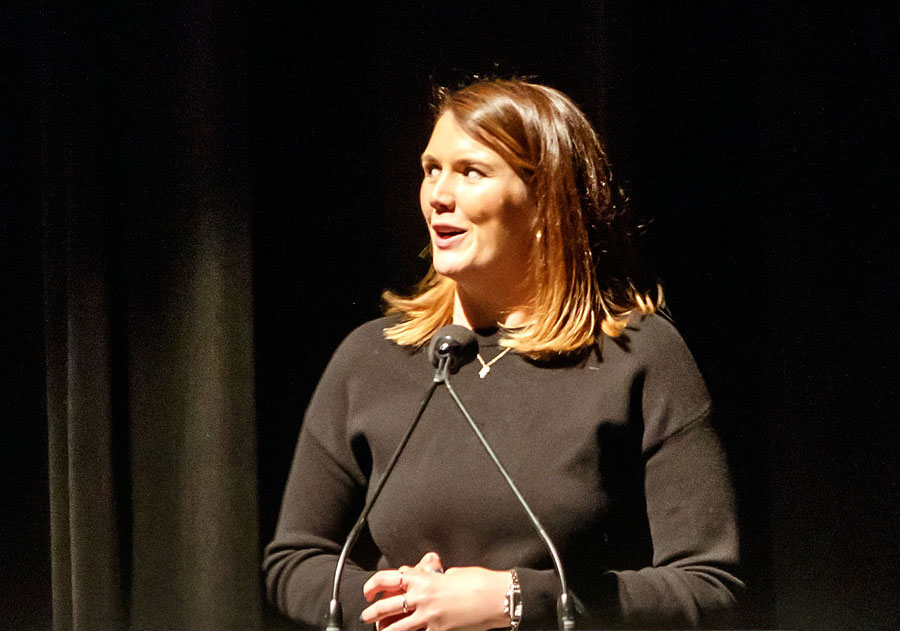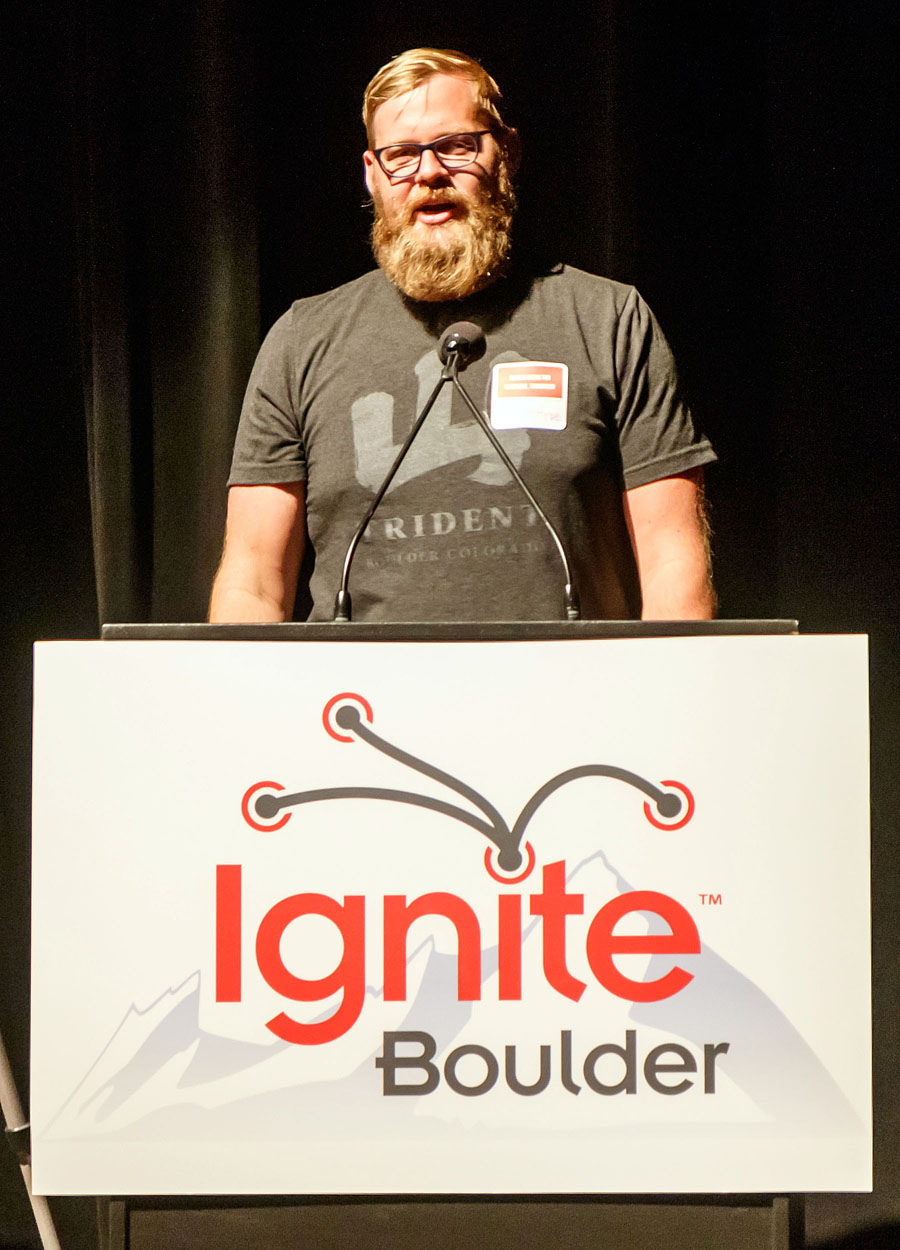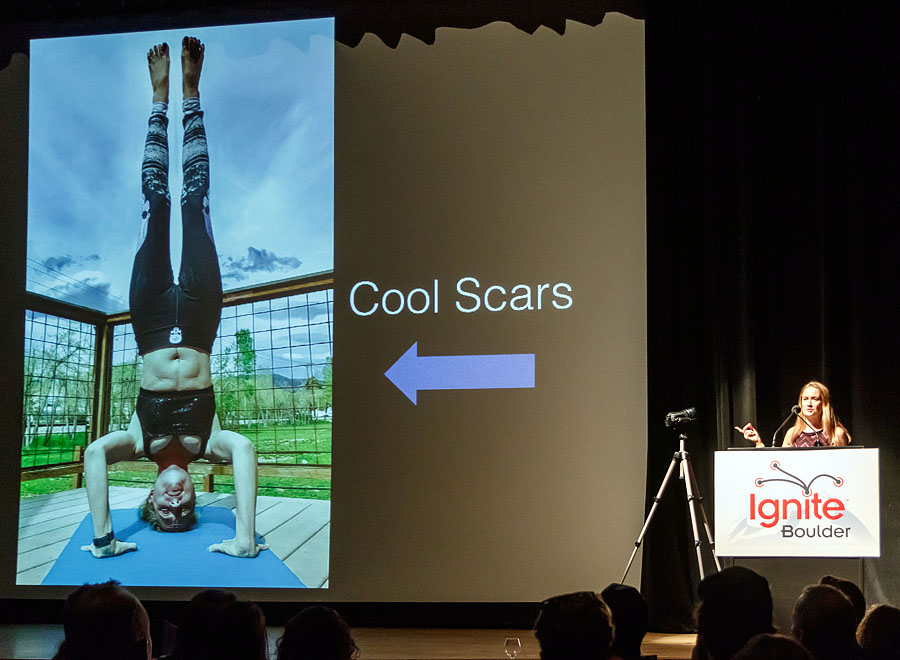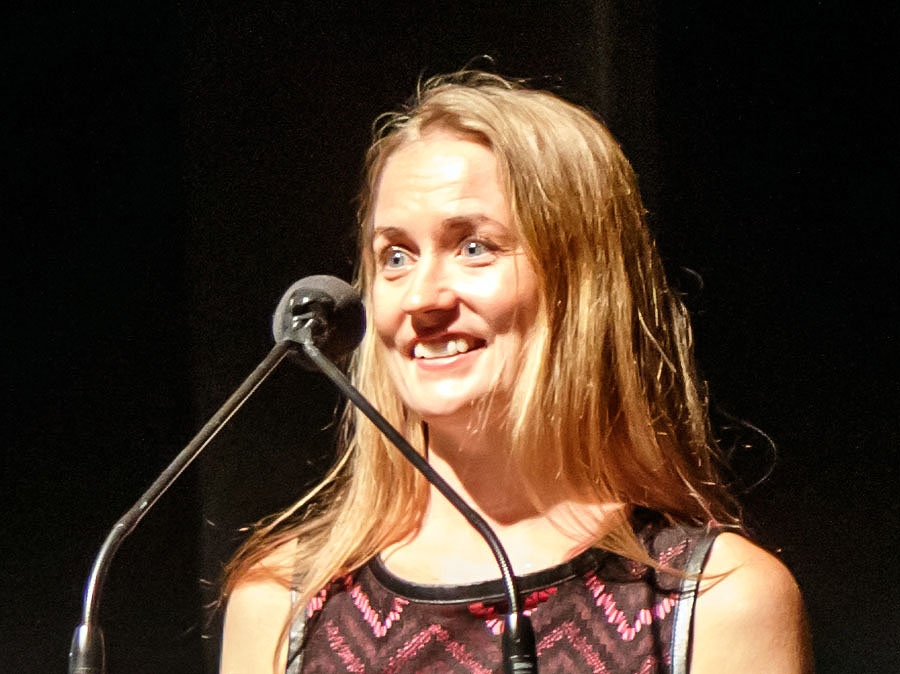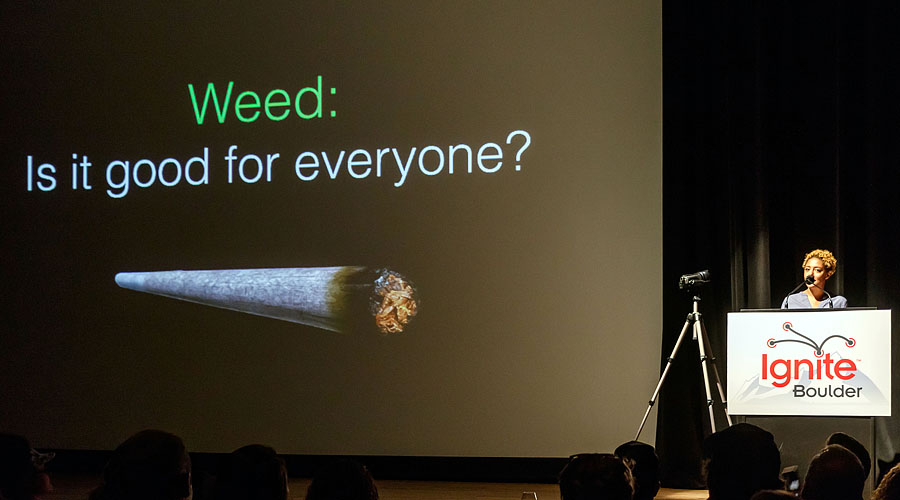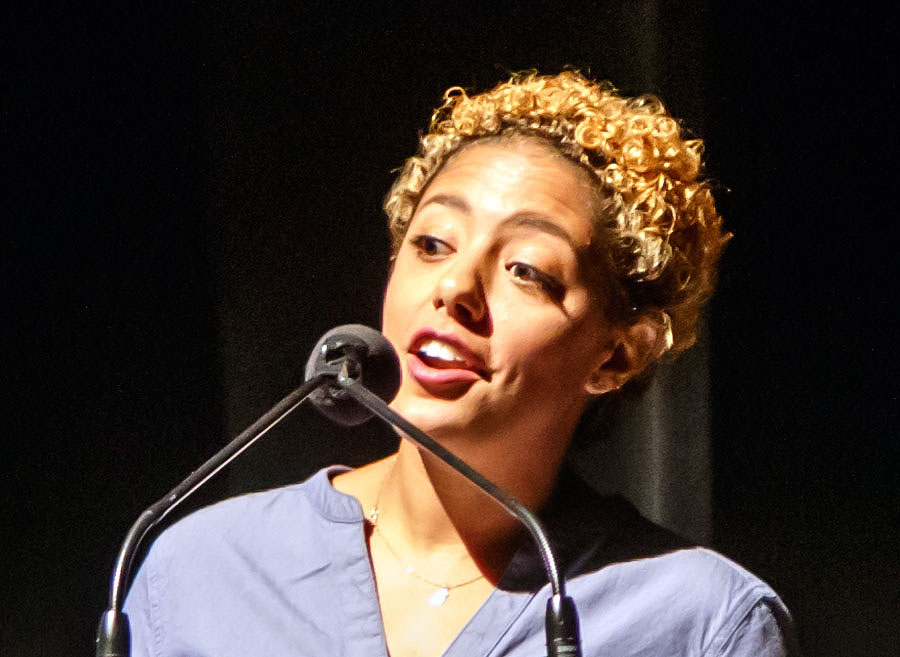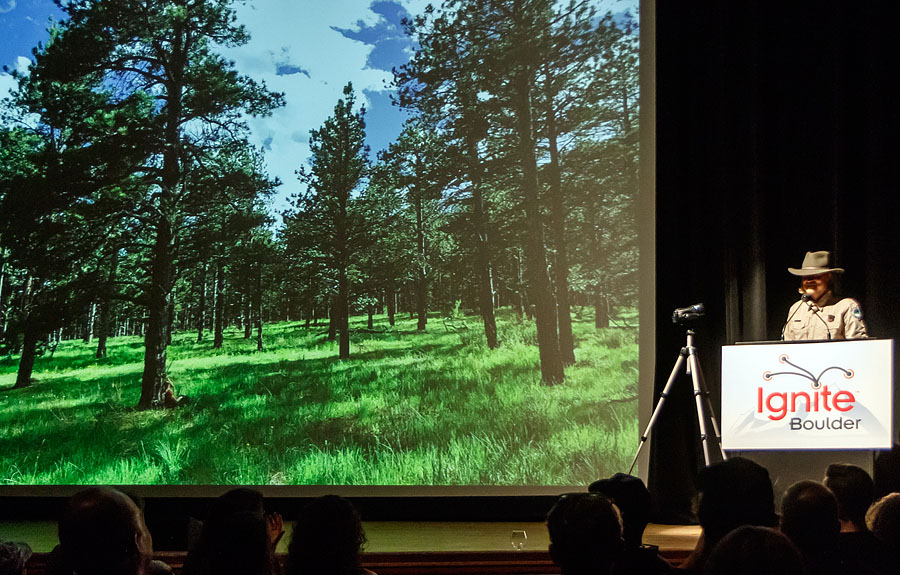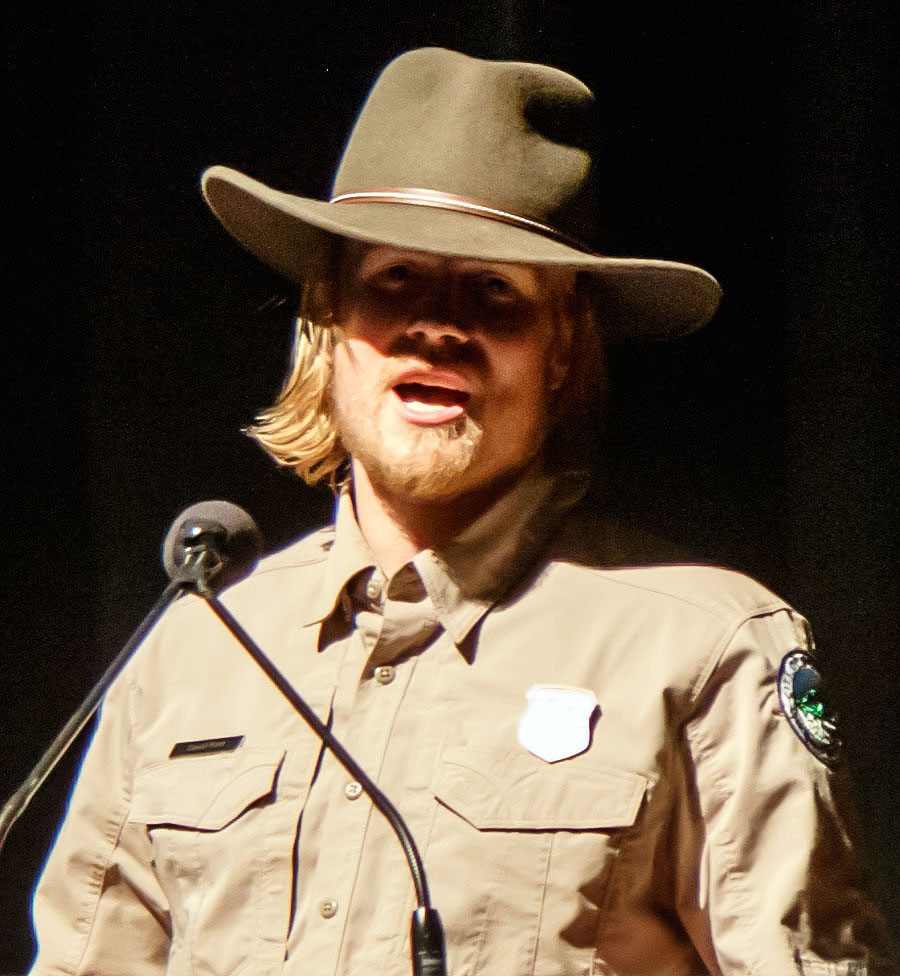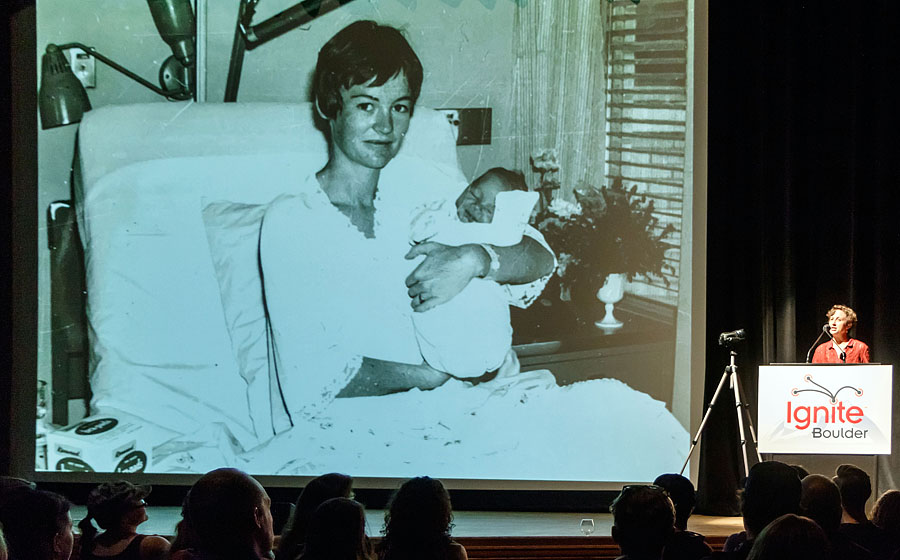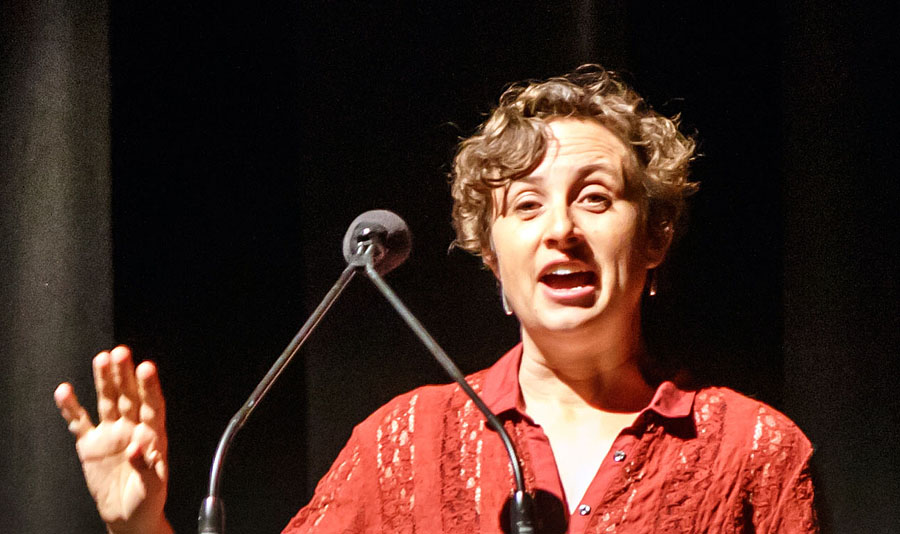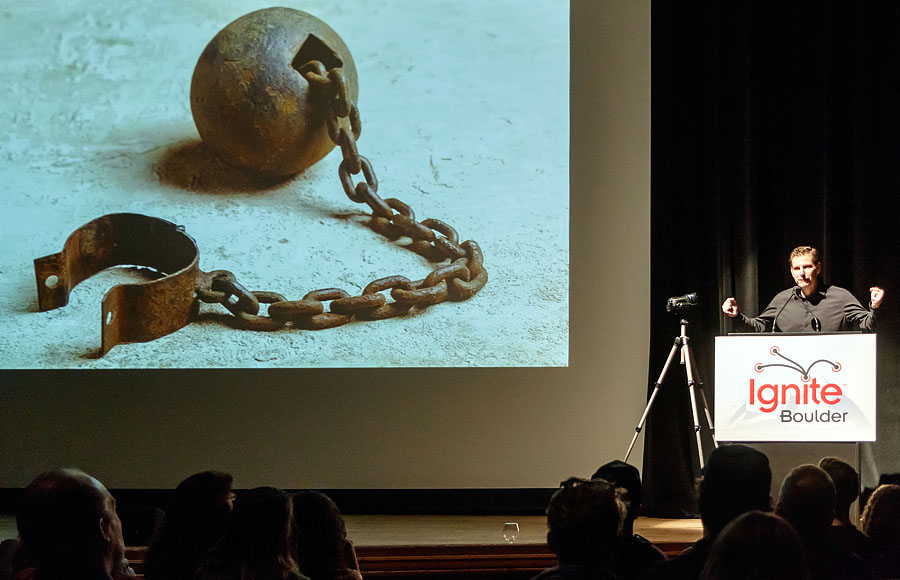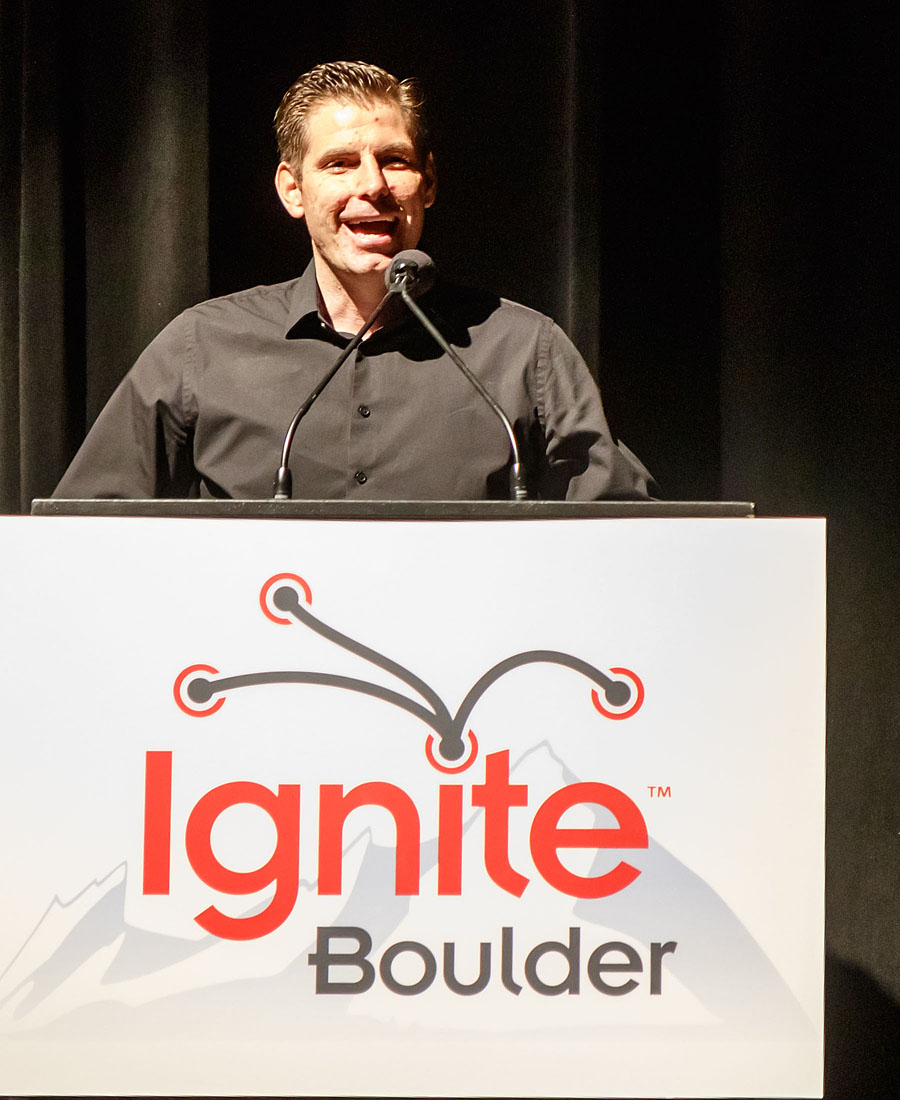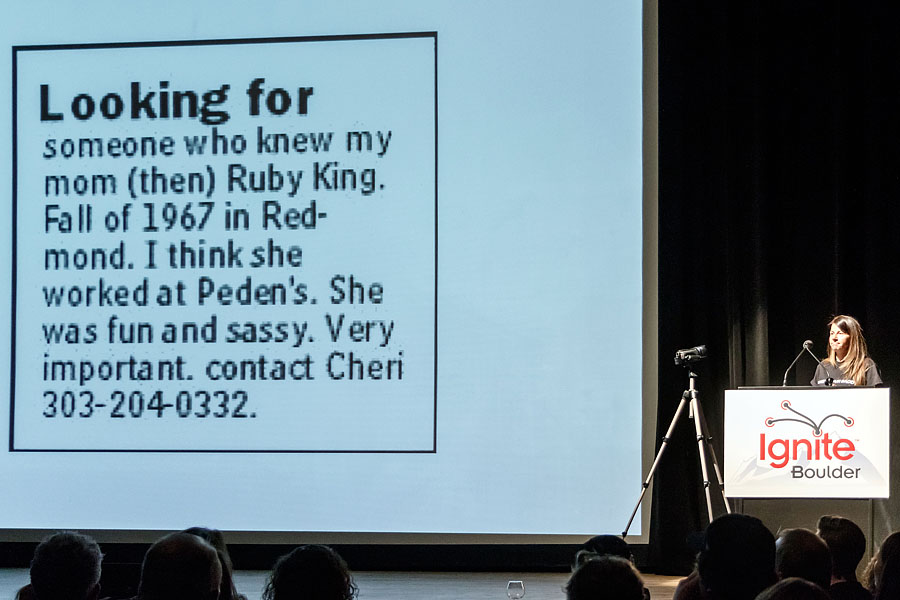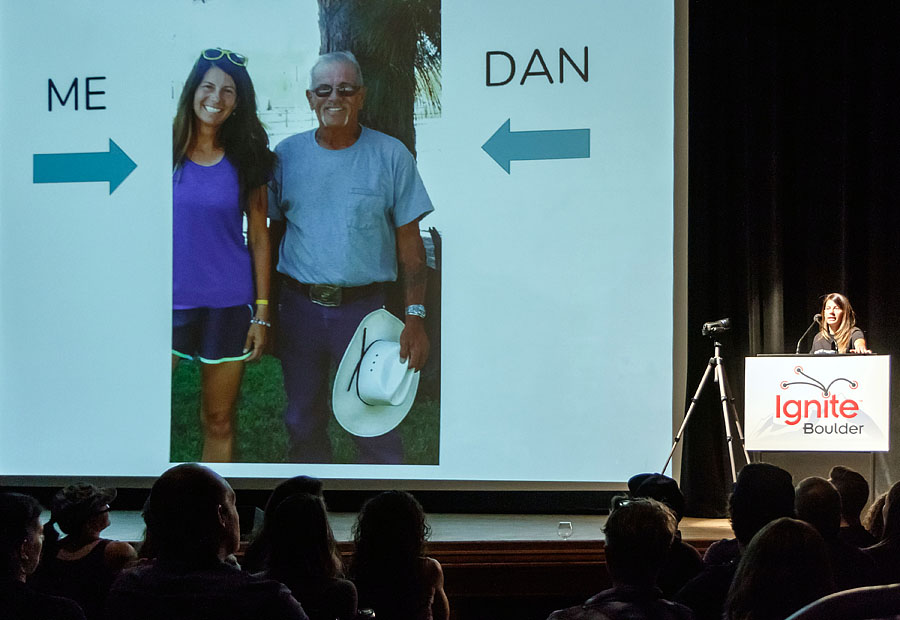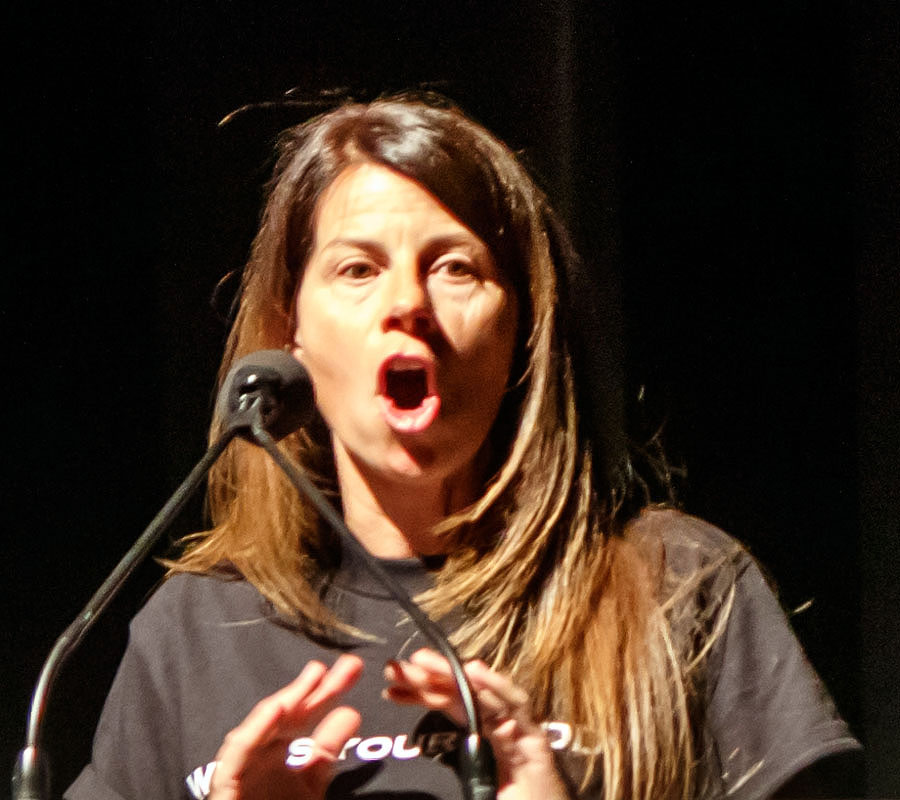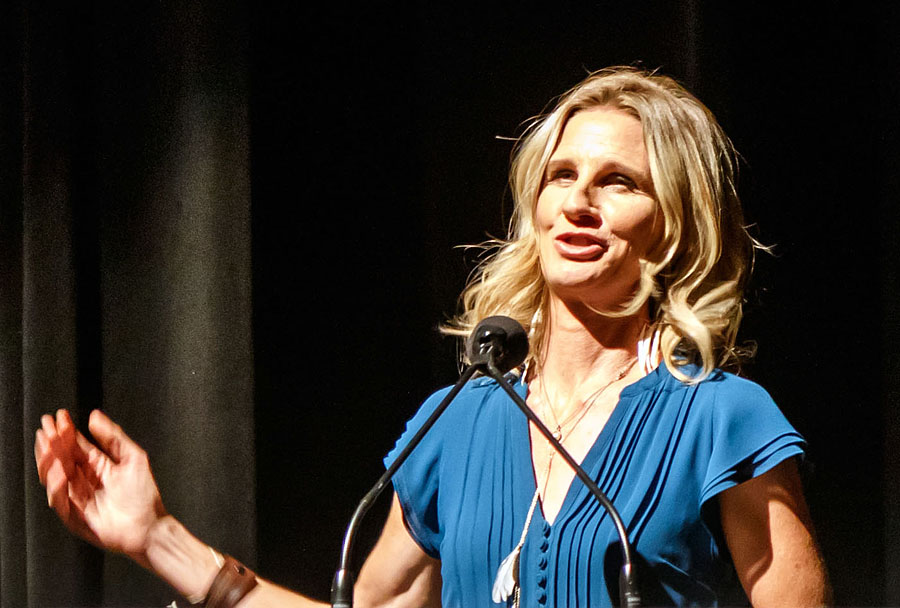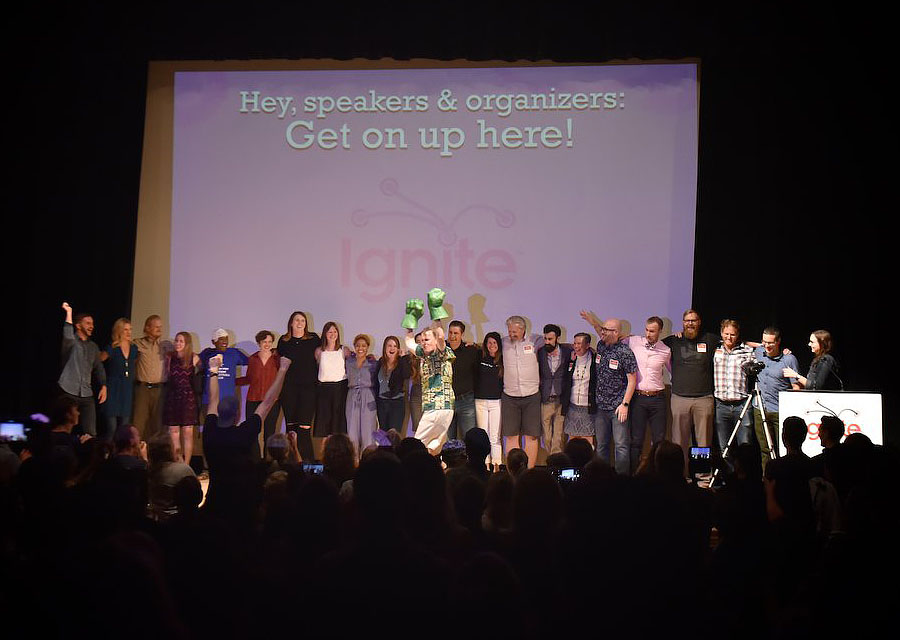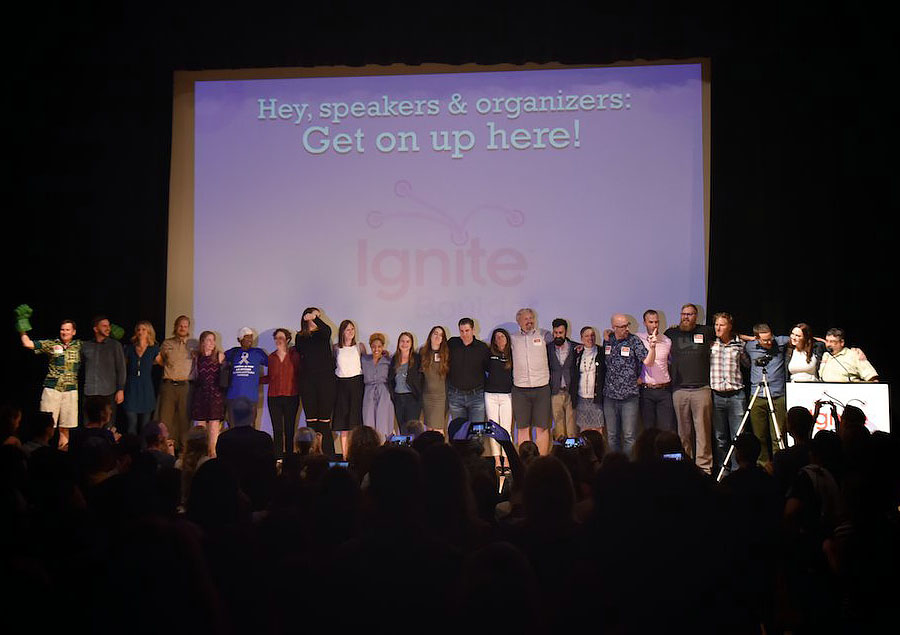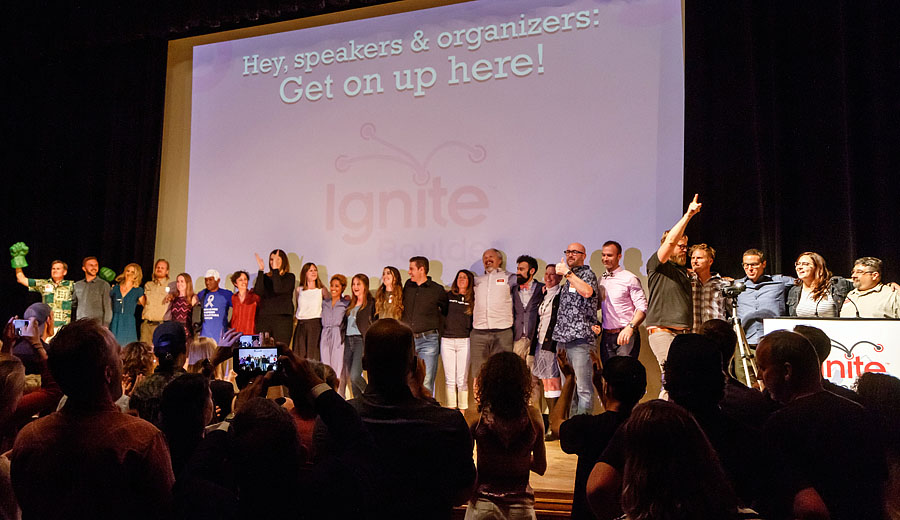 It's a bit challenging to take pictures when you are also a speaker! ;-)
Also, my location wasn't ideal, and I had only brought my 17-55/2.8 lens (for my Canon 7DM2) ... too bad I didn't bring my "big dog" 70-200/2.8 lens for the closeups ... but I didn't want to be annoying to the other attendees. Along those lines, I tried to get a few quick pics in early and then put the camera down ... and no
"chimping"
to see how they came out. Finally, the combination of low-light and goofy color balance added a bit more of a challenge.
But these pics aren't too shabby and glad I was able to get a wide and close-in shot of every speaker.